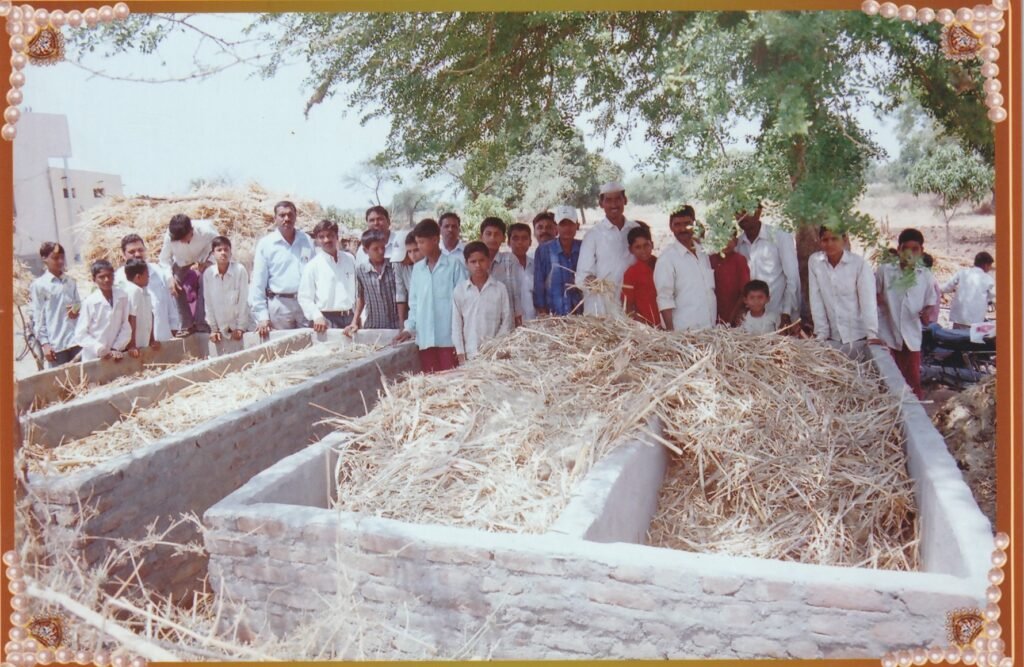 Compost fertilizers offer a range of benefits for rural citizens and sustainable agricultural practices, contributing to improved soil quality compared to chemical fertilizers. Here are some of the key advantages:
Soil Health Improvement: Compost contains a diverse array of nutrients, organic matter, and beneficial microorganisms. When added to the soil, compost enhances its structure, water-holding capacity, and drainage, promoting healthier root systems and overall plant growth.
Nutrient Release: Compost releases nutrients slowly over time as it decomposes, providing a consistent and balanced supply to plants. This reduces the risk of nutrient runoff and leaching into water bodies, minimizing water pollution.
Soil Structure Enhancement: Compost helps improve soil aggregation, preventing soil erosion and compaction. This allows for better root penetration and aeration, resulting in healthier plants and increased crop yields.
Carbon Sequestration: Composting organic materials sequesters carbon in the soil, aiding in the fight against climate change. By keeping carbon in the soil, composting contributes to reducing greenhouse gas emissions and enhancing soil's ability to act as a carbon sink.
Waste Reduction: Composting organic waste reduces the amount of waste going to landfills, which can lead to methane emissions. Rural communities can effectively manage their organic waste locally, creating a closed-loop system that supports both agriculture and waste management.
Cost Savings: Compost can be produced on-site using locally available organic materials, reducing the need for expensive chemical fertilizers. This can significantly lower input costs for farmers, particularly in remote rural areas.
Community Engagement: Composting promotes community involvement by encouraging citizens to participate in waste management and composting initiatives. This fosters a sense of responsibility and environmental awareness among rural residents.
Reduced Chemical Dependency: Chemical fertilizers can degrade soil health over time by disrupting the natural nutrient cycling process. Compost, on the other hand, works in harmony with the soil ecosystem, reducing the need for excessive chemical inputs and minimizing the risk of chemical residue accumulation in crops.
Biodiversity Support: Compost fosters a more diverse soil microbiome, which enhances nutrient availability, disease resistance, and overall ecosystem health. This supports a more balanced and resilient agricultural system.
Long-Term Sustainability: Composting aligns with sustainable agricultural practices by mimicking natural nutrient cycles and reducing dependence on non-renewable resources. This contributes to the long-term viability of rural farming communities.
Water Management: Compost-enriched soil retains water more effectively, reducing irrigation needs and making agriculture more resilient to drought conditions.
Improved Food Quality: Plants grown in compost-amended soil often exhibit improved nutrient content and flavor, translating to higher-quality produce for both local consumption and potential market sales.
Incorporating compost fertilizers into rural agricultural systems can promote ecological balance, reduce environmental impacts, and enhance the overall well-being of rural citizens, while contributing to the long-term sustainability of agricultural practices.